GoKaimyo
Seat capacity in Kaimyo-in has been reduced in view of safe distancing measures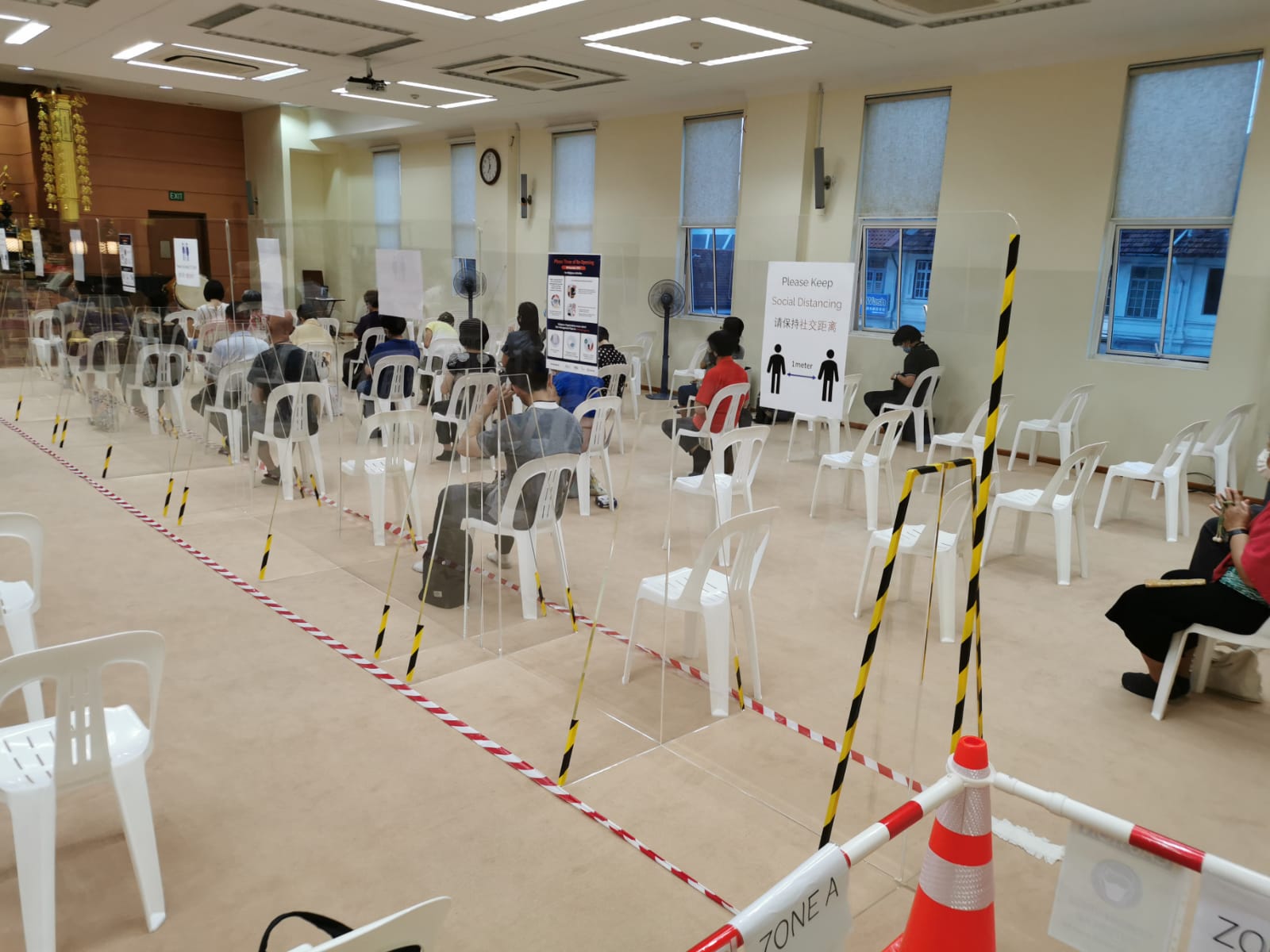 Phase 2 (Heightened Alert)
In view of the fast-changing Covid-19 situation in Singapore and the safety of all Kaimyo-in believers, with effect from Morning Gongyo of 28th July 2021, Kaimyo-in will be temporarily closed.
For more information, please refer to the latest announcement here.
Believers are warmly encouraged to continue joining online prayer sessions via Facebook Livestream/Zoom. Online livestream schedule and dial in links can be found here.
Thank you for your understanding and cooperation.
---
About GoKaimyo
GoKaimyo is an online seat booking system for Kaimyo-in believers to check the number of seats available for morning and evening gongyo, afternoon chanting sessions and other ceremonies.
While advanced seat booking is to be done directly through Zone ICs at the start of each calendar month, believers are able to self-serve 48 hours before each session starts, by checking GoKaimyo for:

1. Remaining available slots for upcoming prayer sessions in the next 48 hours, and
2. Book a seat through the website, up till 30 minutes before the session commences
With this information made available, we hope believers will be able to better plan their visits to the temple, in view of Covid-19 social distancing measures.
Unsure how to use the GoKaimyo booking platform? Please view this video:

To be able to visit the temple to pray before the Joju Gohonzon is a privilege. Let's cherish every opportunity that we have to do so!
---
New to Nichiren Shoshu and interested to join in our ceremonies and daily chanting sessions? Do reach out to us here so we can assist you directly!